Ceilings, Partitions and Office Refurbishment
Install (Ceilings & Partitions) Ltd, Birmingham, West Midlands, specialise in suspended ceilings and partitions, as well as carrying out office refurbishment, including carpentry, joinery, painting, decorating, flooring, plumbing and electrics.
Install have the experience, capacity and capability to liaise with all parties. We are a small-to-medium size business that draws upon knowledge and contacts within the industry, allowing us to exceed our clients' expectations. We directly employ our Ceiling and Partition Fixers, Carpenters and Joiners. Employees join us as trainees and, after a satisfactory probationary period, attend college to study for a City and Guilds Level 2 in Carpentry and Joinery, as well as On-Site Assessments for an NVQ 2 in Interior Systems. We fully manage our own works.
Formed in 2001, we are renowned for our top quality workmanship and reliability, and have retained clients for many years.
We work in offices, retail and industrial units, schools, academies, colleges and universities, hotels, restaurants and pubs. We have installed acoustic ceilings in car showrooms, government offices, NHS Trusts, as well as working on leisure facilities, in airports and exhibition stands. We recently completed the installation of a mezzanine floor and office fit out within a local factory who were looking to increase space in their production area.
Refreshment and staff breakout areas within your work place environment allow employees time away from the computer screen. Modern, sleek workplace spaces can be created. Should you be more traditional, character can be retained.
Changing areas, locker rooms, up to date washroom facilities and wc cubicles are formed, using hygienic materials.
We install clip-in ceiling tiles in areas where security is paramount. Our operatives are fully converse with concealed grid.
Install are happy to carry out minor repairs, such as replacing ceiling tiles and changing soiled carpet tiles, to carrying out major refurbishment works. All works are effectively project managed – on time, on budget and with minimum disruption.
We take into consideration sound proofing, insulation and fire resistance; always giving best advice to our clients and using quality products from recognised manufacturers, tailored to suit budgets.
We will carry out a site survey to inspect damaged ceilings, perhaps caused by water leakage or the weight of data cables, and recommend the best way forward. We will provide a quotation for reinstating a ceiling in order to comply with current standards.
If you are moving premises and the landlord presents a Schedule of Dilapidations which details areas of disrepair, or items requiring redecoration or alterations that need reinstating, we can assist with this.
A Schedule of Dilapidations records the works required to be undertaken to a property in order that the property is put into the physical state in which it would have been had the tenant complied with its covenants or obligations within the Lease of the property.
We offer a personal service, where we will always be available by email, telephone or in person. As previously mentioned, all our operatives are employed and trained, security cleared, approachable, friendly and respectful.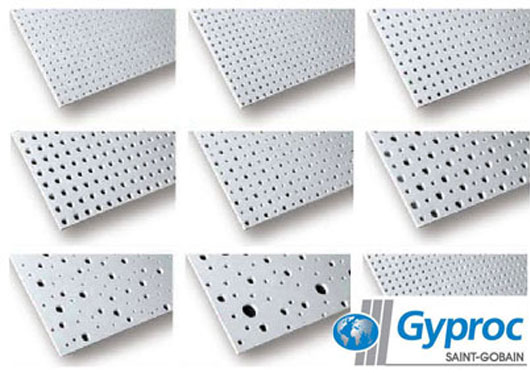 We focus on excellent customer service, allowing you to concentrate on running your business whilst we get on with ours
We are fully conversant with Rigitone and Gyptone, M/F concealed and lay-in grid, Gypwall and demountable partitions.
The pictures on this website are of actual works undertaken, not extracts from a brochure.
Please contact us on: installceilings@yahoo.co.uk
Projects include many high street names such as:
PwC, Asda, Jaguar Landrover, Tesco, Spar, Sainsbury, NFU, KFC, McDonalds, Timpson and TK Maxx